You will need:
Fabric
lining
elastic
button
fusible fleece
interfacing (iron on)
To make:
The finished tablet case on the outside will measure the size of your tablet plus 3/4" all round - this will fit your tablet snuggly on the inside. Measure your tablet. The width measurement for cutting out your fabric will be : width + 3/4" + 1" seam allowance length + 3/4" + 1" seam allowance Your fusible fleece & interfacing will be minus seam allowance. These measurement guidelines are based on a 1/4" depth of tablet - of your tablet is deeper add additional width and length to absorb this.
Measure and cut out your fusible fleece & interfacing. Apply your fusible fleece to your external fabric, and your interfacing to your lining.
If you are upcycling fabric you may wish to do this prior to cutting out your external fabric - I find this helps me work out the placement of trouser pockets.
Place right sides together of main fabric together, stitch round, leaving the top open. Use your fusible fleece as your stitch guide. Trim seams. Turn right side out. Place right sides together of lining. Stitch round but leave opening along the bottom (this is so will you will be able to turn to the right side out. Trim.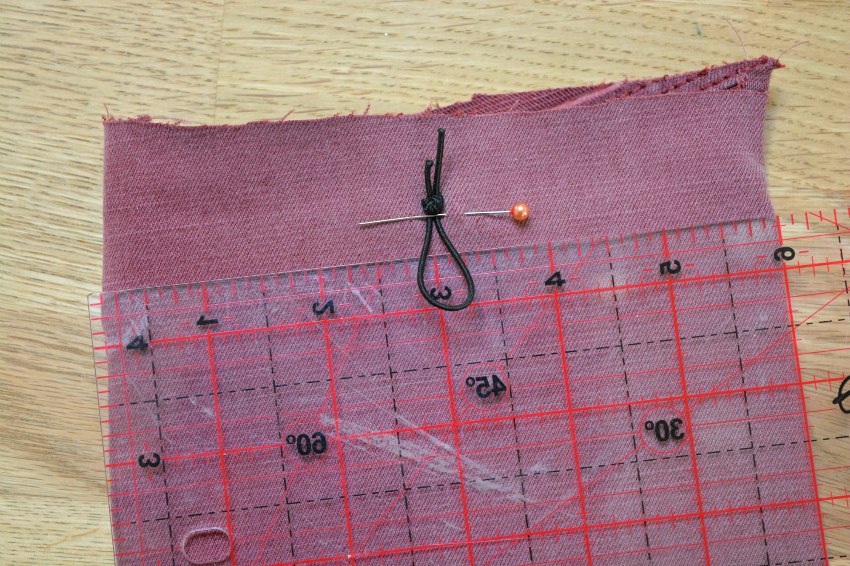 Create as loop with your elastic, this is for you button. Place on the top opening, centrally, on the back of your tablet case. Put the tablet case inside the lining. Stitch the top seam. Turn the tablet case right side out through the bottom of your lining.
Choose a button and stitch centrally to the front of the tablet case. Slip stitch to close the lining, and push then lining inside the tablet case.